High technology development
Innovative, disruptive, ultra-precise measurement systems for weather and climate analysis
We are a young and dynamic team of highly talented scientists and engineers with experience in industry and science.
Our culture embraces product development in photonics as an interdisciplinary creative process of physics, modern engineering and simulation of fluids, solids and optics.
It is in this ecosystem that our innovative products are born.
Our lead product is the LidarCUBE. This is a unique, highly innovative instrument for weather and climate analysis. It is unrivalled in atmospheric measurement, multi-parametric, ultra-precise and alexandrite based.
In addition to the LidarCUBE, a number of other products have been developed, all with the same demand for precision and the same sensitivity to the culture of innovation.
This attitude has already received its first recognition. The further development of the LidarCUBE is supported by the BMBF in a RUBIN project.
Unmatched measuring heights and ultra-precision
A uniquely compact and powerful high-tech instrument for atmospheric measurements up to 100km altitude.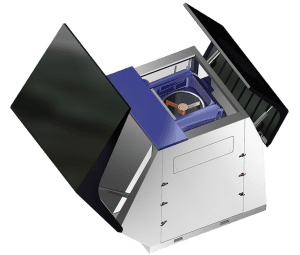 Transport of scientific equipment
Transport and protection containers for the global use of our instruments even in the most adverse weather conditions.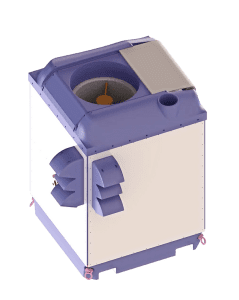 Scientific Housing Construction
Housing with integrated energy management, climate stabilization and space for additional optical instruments.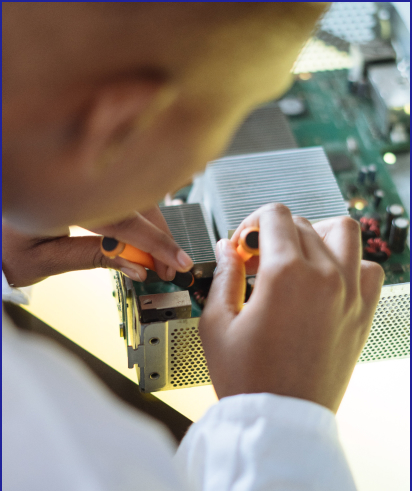 Laser and software development
For our own products, we develop laser technology ourselves on an industrial scale. Configurable and parameterizable parts and assemblies, and therefore products, are the norm rather than the exception. We are also happy to meet individual requirements, right down to the equally modular, tailor-made software.
Scientific Construction / Design
We are also scientists ourselves, so we understand and live the sometimes unfamiliar 'feel' requirements of the scientific field, where development takes place beyond known boundaries.
We combine this culture with an innovative engineering spirit and take great pleasure in achieving amazing results in all areas, from laser design to additive manufacturing.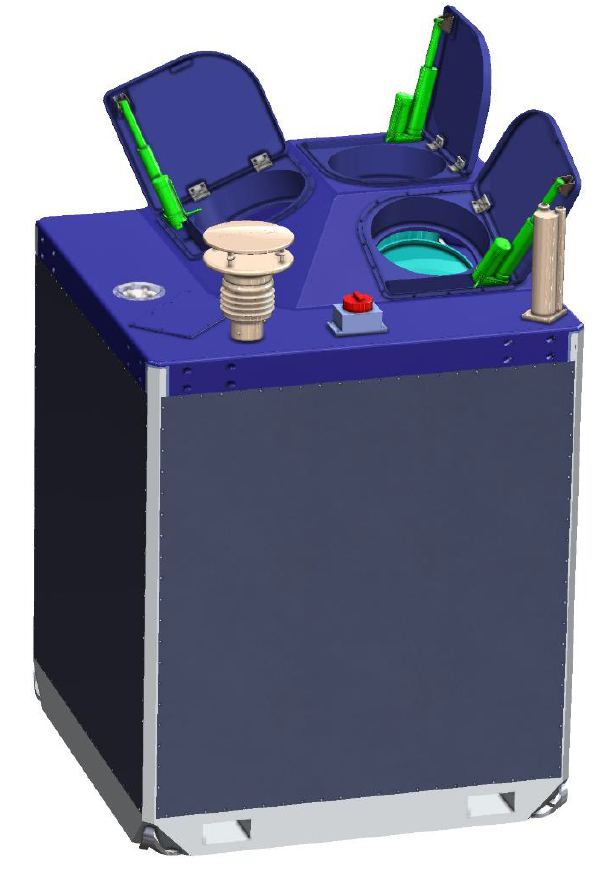 Multimaterials and composites for scientific equipment
Precision in housing construction is critical to the overall performance of measurement systems.
We combine the requirements for low vibration, protection, damping and light weight by using modern design methods, sophisticated structural analysis and seamless integration with manufacturing methodology.
Looking for a job with a future? We have just that!
Search our job board.
Successful cooperation and stable support

Dethloff & Lange GmbH is a specialist machine builder with customers in the aerospace industry. The company's portfolio ranges from classic sheet metal working to state-of-the-art manufacturing processes.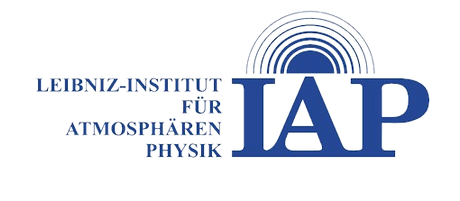 LEIBNIZ INSTITUTE OF ATMOSPHERIC PHYSICS
The Leibniz Institute for Atmospheric Physics at the University of Rostock e. V. (IAP) is a research institute in Kühlungsborn, Mecklenburg-Western Pomerania, which conducts research on the Earth's atmosphere.
FRAUNHOFER-INSTITUTE FOR LASER TECHNOLOGY ILT
With over 500 employees and more than 19,500 m² of net floor space, the Fraunhofer Institute for Laser Technology ILT is one of the world's most important contract research and development institutes in the field of laser development and laser applications.

BFPI BÜRO FÜR PRAKTISCHE INFORMATIK
BFPI is a software house based in Satow, Germany, and sees itself as a service provider and partner. It realizes complex software projects for the optimization of business processes, from business process analysis, through the design and development phase, to operation and long-term support.

SSN SCHALTSCHRANK- UND STEUERUNGSBAU NEUBUKOW GMBH
SSN Schaltschrank- & Steuerungsbau Neubukow GmbH was founded in 1993. Six competent and experienced employees guarantee the highest quality and adherence to delivery dates.

Silicann Systems realizes quality-conscious photometric, spectral and color sensor products. The combination of electronics know-how, industrial sensor manufacturing, device engineering, application knowledge and market experience characterize the Silicann team. The complete vertical software development stack from hardware-based optical signal acquisition to app or web application on all platforms completes Silicann's expertise in serving its customers.

ADVINNO is an interdisciplinary team of patent attorneys, attorneys at law and management consultants – broadly based but with a clear focus. We will support you with our complementary experience and knowledge in the fields of technology, law and business. Our mission is to increase your competitiveness and profitability through the systematic and targeted use of patents, know-how, trademarks, designs & copyrights, from the validation of a business model for your idea to the commercialization and enforcement of your intellectual property rights.

Development and production of your customized solutions – Control – Regulation – Monitoring – Special solutions – Development and production of electronic controls for industry and trade.